This offer has
EXPIRED
CONTACT US!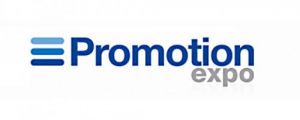 Promotion Expo, the Italian premier event for marketing and communication, will come back like every year from 26 to 28 March 2014. For the edition of 2014 will change the location, from FieraMilano in Rho to FieraMilanoCity, in the heart of Milan.
Are you looking for the BEST HOTEL OFFER for PROMOTION EXPO 2014?? Would you like to stay in the center of Milan?? Would you like to reach FieraMilanoCity in few minutes??
Choose HOTEL CANADA, we offer you the possibility to reserve 3 different tipologies of rooms, due to you needs :
EXECUTIVE : breakfast included, minibar for free, free wifi connection, coffee maker for free in the room, bathrobe + slippers, room service free, open coffee bar, snack + Beck's beer in the room, 10% discount on laundry and garage a basket of fruit in your room, map + suggestions by Hotel Canada, late check out 1:00 pm.
Also for for DELUXE room at the same price of STANDARD room for all over the 2014 : a lot of services offered for a relaxing and an unforgettable stay!
Check Availability